DANCE INSTRUCTORS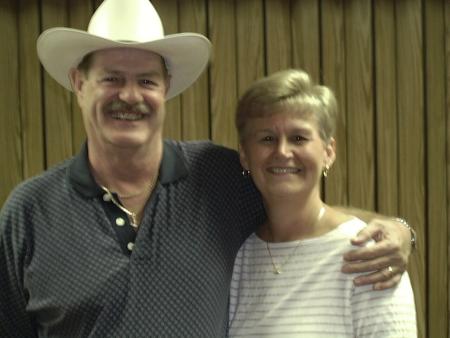 PAM & TOM McKENZIE
Pam's Autobiography
I started dancing at 2 1/2 years of age taking tap lessons at a local dance studio (Hempleman's). I continued taking lessons in tap, jazz, ballet, toe, baton twirling, drill team, ballroom and etc. etc. until age 16 when dancing took a back seat to High School sports and cheer leading.
My love for dance evolved again in my adult years, taking tap and jazz in my late 20's and early 30's. My career then put a stop to that.
My husband retired in March of '93 and I followed a few months later. We began traveling in our motor home and ended up in Harlingen, Texas. I had heard of line dancing but didn't know how to do anything but the "Electric Slide". The craze hadn't really hit Ohio yet, but it was going strong in Texas. I started taking lessons at the RV park we were staying at, and of course, I was "HOOKED". The following winter, we went back to Texas and I began CO-teaching.
Returning to Ohio the spring of '96 I began teaching in schools, private clubs and senior centers, teaching 5-6 classes per week as well as giving private lessons. My husband and I also teach Couples Flow Dancing.
I have met many wonderful people through dance and lasting friendships have been made, in both Ohio and Texas. It is such great fun and great exercise.
I guess you could say I've been dancing all my life and I thoroughly expect to "KEEP ON DANCIN' " for the rest of it.